April 15


Hello everyone!
I wrote so much about the Taj last time that I forgot to even mention the other UNESCO World Heritage Site that we visited during our time in Agra. We hopped on a local bus early in the morning and headed 40km west to the town of Fatehpur Sikri. It's one of India's 28 World Heritage Sites – the UK has the same number, and the United States has 21 – in order to preserve the fortifications and buildings from when it was the capital of the Mughal empire, over 400 years ago.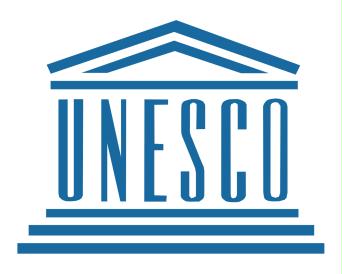 The reason the grand mosque and buildings exist is because the Emperor at the time, Akbar, was struggling to have a son through his three wives and 300+ girlfriends; until he visited this village. He consulted a Sufi saint, who told him he would have an heir (really going out on a limb there, considering the number of women available to bear him one). When this prophecy was fulfilled, Akbar moved the capital here, and built structures befitting an important city.
The first one you see, after a steep hike, is the Jama Masjid – the mosque. A young man called Raj offered us a free tour. Very few things are free in India, so I was sceptical. He took us around and was an informative, friendly man – though he repeatedly claimed that all Japanese people are really short – and then took us to his shop within the mosque's grounds. Exactly the same happened way back in Mamallapuram, and again we walked off. He didn't pursue us, though, and was a nice guy.
From here we saw the palaces and the pavilions. As we walked I refused the offer of a guide for the third time, at which point the man claimed I had no idea where I was going. Not the best way to get customers, that. He was right, though. It took us a while to find the most picturesque part of the complex – the ornamental pool. The water was a bit too green, but the whole area was tranquil.
Unlike the town itself. Every Indian town or city seems to have an area of chaos where you cannot hear yourself think, let alone speak. I think Indian people call them 'markets'. Fatehpur Sikri is no different. One really annoying child followed us all the way down the slope asking if he could have our ticket from the complex. I keep these miscellaneous items as mementos, so refused, and got suspicious of him when he said he could get money from it. Whiny little child, and possibly the biggest test of my patience so far in India. Especially when he persuaded the water-seller – another child – to try to sell me water for Rs40, when it is always Rs15 or Rs20. I slapped down Rs20 and walked off with screams and wailing piercing the air behind me.
The Brat, as I will call him, said he was only 10 years old. It's worrying how many children are put to work at such a young age here. Another boy was trying to sell postcards, and the started blowing a whistle really loudly when we declined. Agra was a similar story of small boy trying to sell you snowcones and poor-quality Taj souvenirs. I know it's a quick rupee for the family or his boss, but the child is losing out on an education that would vastly improve his life. That's what I'm telling myself I will offer them when I start volunteering in a week or so.
Fatehpur Sikri is definitely worth a visit if you are staying in Agra. Part of the reason is that Agra is a bit…well…rubbish once you've seen the Taj. But it is also an insight into a time long ago, and once again impresses the power of the former Royal families upon you. Just avoid those meddling kids…
Love you all
Matt