Day 14
Hello everyone!
No sex in our room - Kelly glared at the American to warn him off it for a night - so we were feeling fresh, even though Esther and I had been up until almost 2am. We were also excited for our breakfast.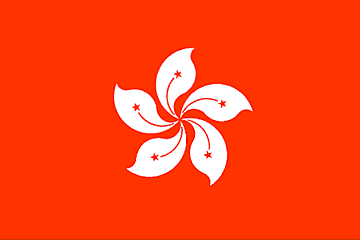 Dim sum is a Hong Kong specialty, and is globally famous. In spite of these two factors, I had absolutely no idea what it was. I was eager to know, so people opting not to explain it to me left me entering the fancy, traditional restaurant with a blank mind.
I left with a blank mind. It is difficult to explain, and was all a bit of a blur. Jade and her friend Valencia - who studies at Cardiff Uni?! - did all of the ordering. The all-Cantonese menu would have been an ordeal for us. Then dishes were brought out in random clusters, filling our table before filling our stomachs.
We got some strange stuff, but it was food we had sampled before - chicken foot, tripe et al. The shrimp dumplings were superb, even though we often lost its interior broth when we picked them up. The spring rolls were great as well. I, sometimes intentionally, kept dipping items in the wrong accoutrement, which wound Jade up to the tightest of coiled springs.
What was interesting was the fact that it was mostly older people eating dim sum. I don't know id there is a generation gap, but if there is then the younger ones are missing out on something special. Great stuff, even though I felt like I doubled my body weight in the process.
Jade and Val took off, and we headed over to Lantau Island to see the world's largest seated Buddha statue. To get to this you have to take a cable car, and it was at this juncture that we discovered that Matt has an issue with heights. Rocking the car and predicting when the cable would snap wouldn't help assuage his fears, but it had to be done. The views were pretty good.
Up top we got our first sight of the Buddha. We struck gold, as a show was about to begin. You know those uber-cool Shaolin monks? Yeah, them. Well, little versions of them, at least. It was quite probably the second coolest thing I've seen in China (nothing will top the Great Wall). Some of the gymnastics and use of weaponry was ridiculous. One guy did five backward headstands in a row. IN A ROW!! I can only just about do a forward roll! Amazing stuff.
We hiked up to the Buddha and had a peek around, before deciding to make the long journey back to Hong Kong Island. We had one final mission - Victoria Peak at night. A one-hour queue and ten minute tram ride later, and we were looking in awe at one of the most beautiful panoramas in the world.
It had been over 10 hours since we had last eaten, so we decided to splurge, and went to a restaurant which had a view of the harbour and Central below. Any notion of a tight budget disappeared at this moment, but it was worth it. Had my first fish and chips since coming to Asia as well, and that certainly didn't disappoint.
Matt and I went to the party district, Soho, afterwards. No, it's not the gay district like it is in London. However, like Soho in London people dress rather well. We were a bit out of place in our dirty shorts and flip-flops. We ended up going for a couple of drinks in one of the few bars that had no dress code or cover charge - an Irish pub playing classic Irish music such as...Akon. It was quiet though, so after a few games of Connect 4 - more pubs should have that as an option - we headed back.
I love Hong Kong. It is one of my favourites. But now it was time for me to go solo, and head back into the mainland of the PRC. Next stop - Shanghai.
Love you all
Matt